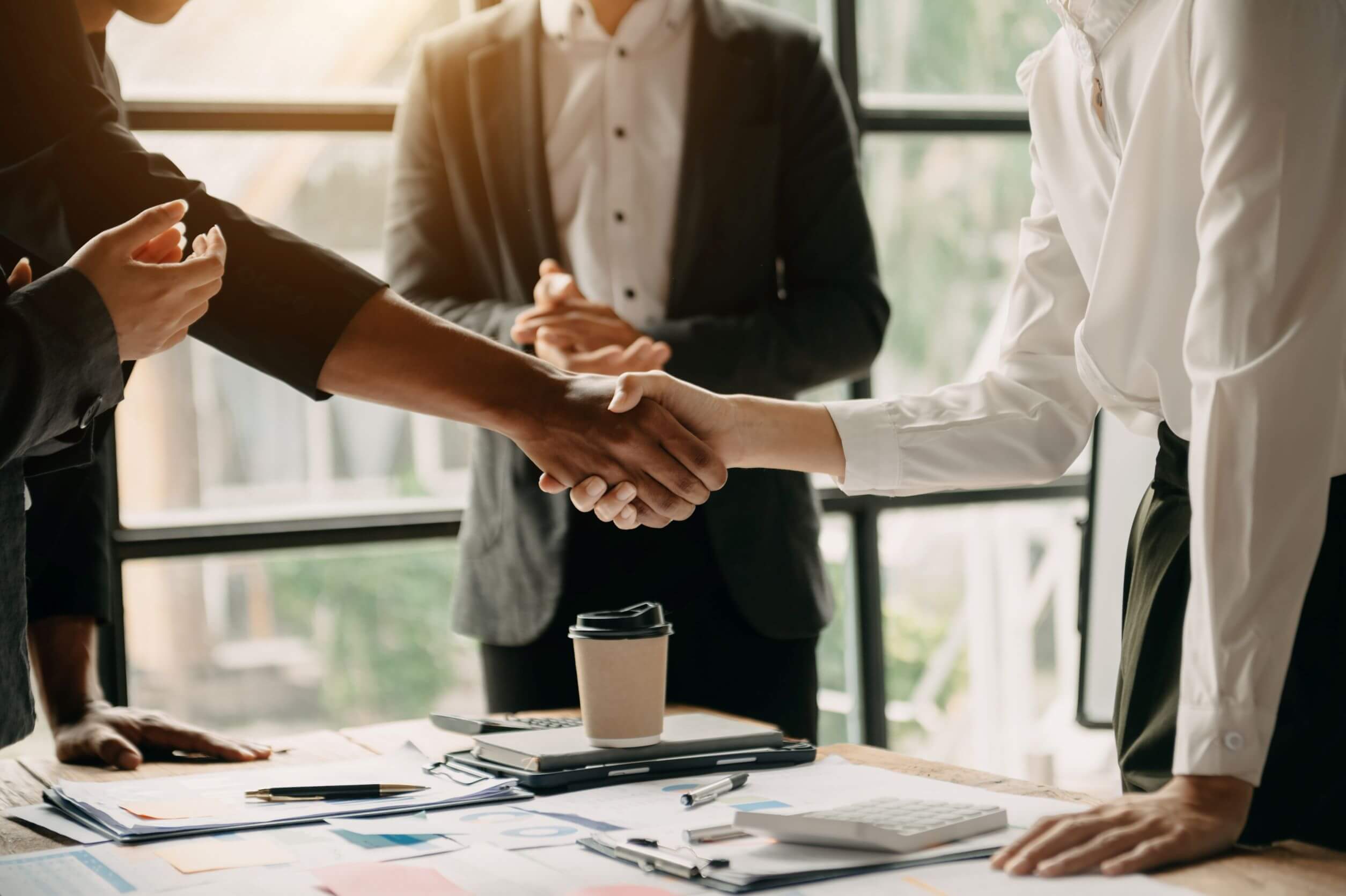 Manager (m/f/x) Marketing/Communications B2B
Manager (m/f/x) Marketing/Communications B2B
For our marketing department, we are looking for marketing enthusiasts as "Manager (f/m/d) Marketing/Communication B2B" for the planned expansion of our brand and communication strategy and our social media activities. With us, you can expect innovative digital business models for agile companies and creative work with the latest technologies as well as an international network of renowned companies and start-ups from all over the world!
As part of the magility core team, you will have a holistic impact both internally and externally in all marketing and communication matters in the areas of digitalisation, organisational and cultural development and transformation management. We focus on the topics "Technology & Innovation Consulting", "Strategy Consulting for New Business Models" and "ESG Management & Sustainable Mobility".
Paving the way to the future |
Your tasks
Together with our CMO, you will further develop our marketing and communication strategy at all levels and also implement it operationally. This also includes the constantly evolving social media strategy with the elements:
Optimisation and control of magility's existing social media channels.
Optimisation of the meta-descriptions and SEO of the webpage
Performance-oriented implementation of marketing measures via the social media channels
Support in the implementation of the new social media strategy and its further development
Content development and creation as well as its publication
Preparation of analyses on the performance of the social media channels and derivation of recommendations for action from the results
Development and coordination of cooperations with e.g. influencers
You will also support our marketing management with other tasks such as:
Selection and management of external service providers
Market and competition monitoring
Layout for print products (Indesign, Photoshop, Illustrator) such as: Booklets, flyers, business cards, banners etc.
Support of the webpage
Event evaluation
Support in the planning and implementation of online events, events, trade fairs and presentations
Project support of marketing communication projects for clients
Creation of power point slides
Incidental research work on new topics and for our blog
Impress across the board |
Your profile
Degree with specialisation in marketing & communication or comparable training, in each case with professional experience
Independent and self-reliant work, good planning and organisational skills
Enjoy working in a team
Flexible working style and good communication skills
Curiosity about current innovation topics such as MaaS, SaaS, e-mobility, AV, IoT/IIoT or platform economy
Very good text comprehension and confident handling of the German and English language as well as talent in writing texts
Absolute familiarity with modern media
Experience with the Google Business Platform (e.g. Drive, Streak)
Social media experience and good SEO skills
Graphic skills such as Adobe Cloud (Photoshop, Indesign etc. ) and optionally WordPress skills
What you can expect from us
Interdisciplinary knowledge transfer & mentoring
Continuing education through the Magility Institute of Technology (MIT)
International network
Modern workplace
Additional, individually negotiable benefits
We look forward to getting to know you! Are you in? Apply now!
Contact our CMO Nada Lea Welker.
email: nada.welker@magility.com
Phone: +49 7021 8668 992
Application form
Application as

Manager (m/f/x) Marketing/Communications B2B