MORE AGILITY – SUSTAINABLE SUCCESS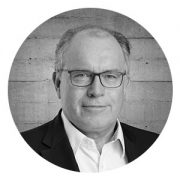 "As a consultancy we realize that employees are pivotal to making a business successful. That is why we make a point of combining agile corporate development with technological innovations, competence management across the organization and international market development."
Partnership magility and DEKRA
Magility is a strategic partner of DEKRA. The aim of the cooperation is the further development of business models in the context of the digitization of products, services and processes. Magility and DEKRA also work closely together in the mobility industry and in mechanical and plant engineering. DEKRA owns 25.1 percent of Magility's shares.
Partnership magility and blueliv
Magility is a licensed reseller of Blueliv services. Blueliv is the leading provider of Business Cyber Threat Intelligence solutions for large enterprises, service providers and security providers. The Targeted Cyber Threat Intelligence Platform and the Threat Data Feed addresses a broad range of cyber threats to translate global threat intelligence into automated and actionable intelligence that identifies cyber threats and helps them to defend them quickly and effectively.
Our core competencies at a glance:
THE MAGIC OF
M

AGILITY
Experience and expertise: magility can draw on decades of industrial management know-how and expertise. In the mobility industries our intimate knowledge of business sectors and products spans the entire value chain.
Focus on people: magility co-involves your employees in project activities and in doing so boosts their creativity and their motivation. This is critical to ensuring your project's consistent implementation and lasting success.
Organization: magility is a learning organization. We are a member of a network comprising international executives and best-in-class experts.
Intermeshing science and practice: at magility we actively foster our partnerships with leading universities, colleges of higher education, research institutes and associations.
WHAT
M

AGILITY OFFERS YOU
By developing unique development propositions (UDPs) and innovative business models we enable you to stand out from the crowd.
Our services ensure the future viability of your organization and hence your company's sustainable success.
We simultaneously improve your business flexibility and your operational excellence.
We make your company more attractive, thus maximizing employee loyalty and enhancing your employer appeal to new talent.
We improve your individual and organizational efficiency and hone your competences.